BRIEF INTRODUCTION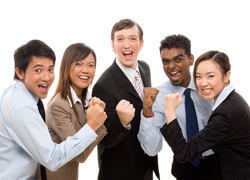 Professional website design company in Vietnam serving businesses worldwide With numerous web design companies around, it may be difficult to decide which company could provide the best quality services as your desire.
Established in 2004, TRUST.vn has become an recognized brand name which providing full-service website design in Vietnam .
We specializes in custom website development, website maintenance, search engine optimization (SEO), online marketing social media and e-commerce solutions.
For over the past years, we have been delivering effective, creative website site designs and application development for thousand of clients around the country. We focus on the developmental aspect of the web pages for your website. We concentrate on designing websites that will visually communicate your image to promote your professional objective to the world. if you're looking for a great looking ecommerce site and a team that can follow through by bringing visitors and orders, you've found the right firm. Give us a call to find out more about our services